Time to nominate. It's Community Awards Time!
Submitted by

wl3027

on Wed, 11/05/2016 - 13:28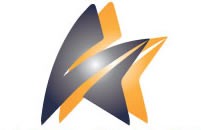 Nominations are currently open for various Community Awards, as detailed below, so get your thinking caps on and nominate some worthy community champions:
2016 Wyndham Community Volunteer Awards
Volunteering Victoria State Awards
2016 Multicultural Entrepreneur Awards
1. 2016 Wyndham Community Volunteer Awards are now open
Hurry only 1 week left to nominate!!
Nominations close at 5pm on Friday 20 of May 2016.
Wyndham City appreciates the important role that volunteers play in our Municipality and value the way they tirelessly contribute to the day to day running of many organisations and community groups.
The community volunteer awards recognise and celebrate Wyndham Volunteers who have made a significant contribution to the community.
Click here for more information or contact the Wyndham Major Events Team on 9742 0777.
2. Volunteering Victoria State Awards are now open

This week, nominations open for Volunteering Victoria's State Awards.  These awards celebrate the commitment and impact of Victoria's volunteer programs, volunteer managers and volunteer involving organisations.
Nominations open in National Volunteer Week with the winners announced in November.
Click here to access more information.
3. 2016 Multicultural Entrepreneur Awards are now open!

Wyndham City's Multicultural Entrepreneur Awards were launched in April.  These Awards aim to celebrate the contribution that newly arrived migrants make to the Wyndham economy through their creativity, innovation, resilience and community focus.
To be eligible for an award, people will be newly arrived in Australia in the past ten years, with English not their first language.
Click on the link below for further information and to access the nomination form.
Click here to access more information or call Misty Palmer on 9742 0777.