Research shows Wyndham needs more libraries
Submitted by

wl3027

on Fri, 10/10/2014 - 12:46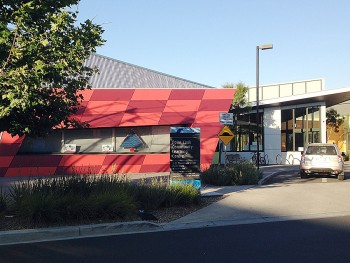 Point Cook Library
Many residents in the City of Wyndham found it's hard to access library services.
A recent research conducted by the community has found that Wyndham needs to build more libraries to help this situation to get even worse.
Currently, there is only 4 libraries in Wyndham, one of the fastest growing municipalities in Australia. 
By comparing the figures with surrounding municipalities in Melbourne's west and similiar municipalities in Melbourne's east and north. It shows over 48000 residents are sharing 1 library resource. Whereas, neighbouring Hobsons Bay only over 17800. It's a more than 2.5 times difference.

A new library in Tarneit is currently under construction, and it expected to open in 2015. But even after it opened, the figure below shows Wyndham's figure is still behind many similar municipalities even with their 2014 figure.

Wyndham is already a disadvantaged municipality in many areas, especially in the areas like: education, employment and community facilities and services. 
With such fast growning population, we hope the city council could treat this issue seriously, looking into this issue and build more libraries and community facilities that's urgently needed by its communities and residents.
We wish the city council could set up a quality library in Williams Landing which would probably be the most accessible to the residents in Wyndham.