About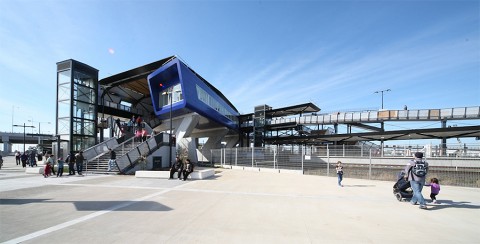 About Williams Landing
Williams Landing is the gate of the Wyndham - one of the fastest growing municipalities in Australia. The develper of Williams Landing is Cedar Woods.
Williams Landing has naturally been determined by its location that it will be one of the most important business centres in the west. Almost all Wyndham residents go to Melbourne CBD go pass Williams Landing. It is believed that the size of Williams Landing town centre/business area will eventually to grow bigger than Box Hill shopping centre.
The infrastructure advantage of Williams Landing is outstanding: direct train and freeway connection to the Melb CBD, and bus connecting surrounding suburbs.
Williams Landing can easily catch most of the population in not only Wyndham but the entire Melb's west. Many residents in surrounding suburbs like Point Cook, Hoppers Crossing, Truganina, Werribee can even access Williams Landing easier than their local areas. With such prime location, Williams Landing is one of the ideal locations for schools in Melbourne's west. 
About This Website
Williams Landing Community Portal is independed from either the local government or the developer. Williams Landing Community Portal is for the residents, businesses and communities at/around Williams Landing, to support and to provide information services to the lovely people living in this great area. And to reflect what local residents think and what services is needed.
We're aiming to provide local residents first class information services, and we're aiming to make this service as a model and to form a part of the Smart City of new living styles in this digital revolutionized century.
You can create a user account, and start to participate in the forums and to vote for polls.
Or, you can even add your own business into our business directory or publish your own news. Register now and discover more.
Find us on Facebook: www.facebook.com/wlvic
Please contact us for any queries.